The Power of Pink: Leadership Interviews With Zinaejah Ozier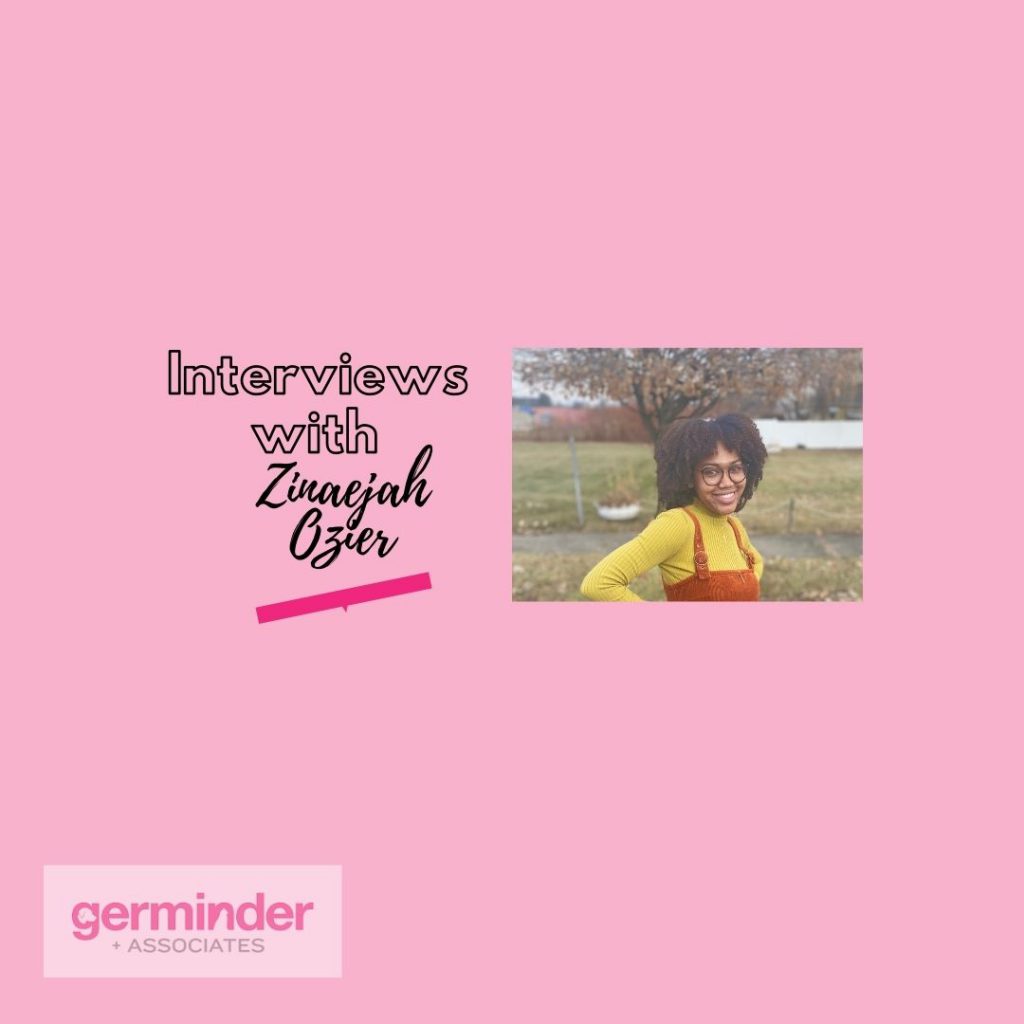 As a next step in our Power of Pink Initiative and in light of recent events, we're introducing a series of interviews with black leaders across the country conducted by Zinaejah Ozier, a junior at the University of Dayton and incoming treasurer of the PRSSA chapter at Dayton. The goal of the series is to join in the current conversation through the eyes of a young leader speaking with black leaders – and learn!
Zinaejah is already a budding storyteller, a journalism turned public relations major. Coming into the internship, Zinaejah expressed her desire to learn about the stories of the people whose footsteps she planned to follow. Using her own journalist approach, she'll conduct video interviews and ask unique questions of each interviewee in an attempt to grow her understanding of how each person achieved success and how she can do the same.
"I'm excited to have this opportunity to conduct these interviews at Germinder + Associates," said Zinaejah. "It allows me to gain a broader understanding of the public relations profession and the opportunity to connect and network while I am gaining experience on the job."

Categories
Archives
Follow Germinder
Follow Good News for Pets